Machine Gun Amps

Some Cool Links

Here are some cool places that I always visit.

---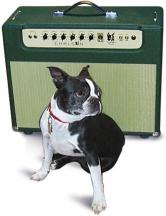 Carlson Amps by one of the coolest and most knowledgeable amp guys around, Mark Norwine. This amp (the Turbo Pup) has been in the prototype stage for many years. I visited Mark briefly and listened to his first iteration. It sounded great. By the next time I visited him, he had trashed that circuit and started over because it wasn't good enough! The finished product is both beautiful and sonically stunning. If you like traditional tube amp tones, and great reverb, look no further!

---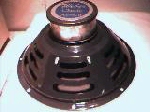 Weber VST. They make the best vintage type replacement speakers for Fenders. They also make some british type stuff and a bunch of other things. Good speakers from good people. Be sure to check out the new place to be to discuss amps on the net, the Weber VST Amp discussion page!

---


The home of Uncle Spot tube amp repair and restoration! You won't find a cooler guy than Uncle Spot (aka Ron Veil). If you are in the San Jose/San Francisco area, you'll want to check him out for repairs for sure.

---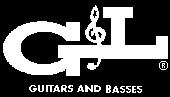 The Unofficial G&L Page. It's all about G&L's. Remember folks, these are the REAL Fenders. Leo died at this company, so this is the real deal. What more could you ask for than guitars made by THE MAN? There is also a discussion in there. Also check out the official G&L homepage. There are a lot of cool guitar pictures in there and some good info.
---


The Telecaster Discussion Page Reissue. It's all about Telecasters. If you like Teles, you need to go here and check it out. RIP the Original Telecaster Discussion Page by Noam Pikelny.

---


Rob Livesey's home page. This is a friend of mine from England that I met on the net. I haven't been over there yet to see him but someday... He always finds deals on amps that make you wonder how he gets them. He's the king of good deals! But he keeps all the good stuff so don't even ask... If you are into British amps you must go here!

---


The Hiwatt Story begins here. A very cool site about one of the best amps ever made, Hiwatt. The curator of the page seems to not have any contact info, so I linked it without permission. I hope the people don't mind... It's an awesome site!

---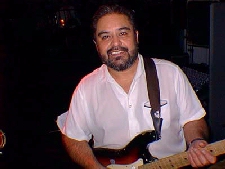 Tony and the Torpedoes. This is a cool Tucson band. Visit their web page and tell them I sent ya. Buy their CD if you want to hear a raw, unmolested live recording of a hard working blues band. Oh yeah, the music is good too. Tony Uribe is the lead guitar player and part time singer, and he's got a real cool page! Follow the link on his name. I'm probably the closest thing they have to a guitar tech too...

---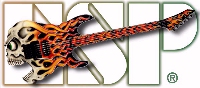 ESP Guitars. I make it no secret that I think this company makes some of the coolest and best crafted guitars ever. Doesn't matter that they are Japanese. They are good stuff.

---


Ducati motorcycles. What can you say? These are the Ferraris of the motorcycle world. Their racing team is always elegantly dressed and very professional in their demeanor. I get to practice my Italian with them when I to to see the World Superbike race in Laguna Seca, CA.

---


Jimi Hendrix. This is the official homepage kept up by the family company. Go out and buy all the Hendrix albums you can. Band Of Gypsies is utterly astounding and flabbergasting. I named my company after a song on there. Machine Gun has the best live recorded guitar solo there ever was or will be.

---

Kenny "Blue" Ray. This dude can play! Go check out his page and the cool sound files. Kenny's been around and his playing shows it. This guy is a fellow tone monger, always searching for a new and different tone! If you like big fat blues guitar, this is your man. If you are from the Bay Area, then you already know about him.

---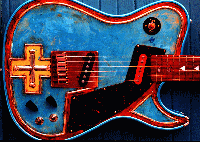 Girl Guitar. Girl guitars are made by Chris Larsen of Tucson Arizona! They are as much a work of art as a guitar. I've played a few and they are truly unique. The one I've included is one of my favorites from his page. There are several others in there. All Girl guitars are unique! Chris is a cool guy so go take a look.

---


Frederic custom amps. This guy will build you a totally custom amp! Go check out the page for more info. This happens to also be the same guy that drew the Supro Thunderbolt schematic for me that I didn't clean up yet...

---


Dave Stork of Stork Audio is a swell guy. He always has something interesting to say on alt.guitar.amps and has given me very valuable advice. His page is definitely worth a look. If you are in the Hudson Valley region of New York, he's your amp fixin man!

---

Go to Machine Gun Amps.





All content of this web site © Machine Gun Amps.
All company and product names are presumed trademarks of their respective companies.

Last updated 4/9/2000